The District Strategic Planning process is the method by which all District needs and initiatives are monitored and evaluated.
Millard has used Strategic Planning as the mechanism for school improvement since the 1989 -1990 school year. The initiatives of our Strategic Plans have shaped Millard into a world-class educational community.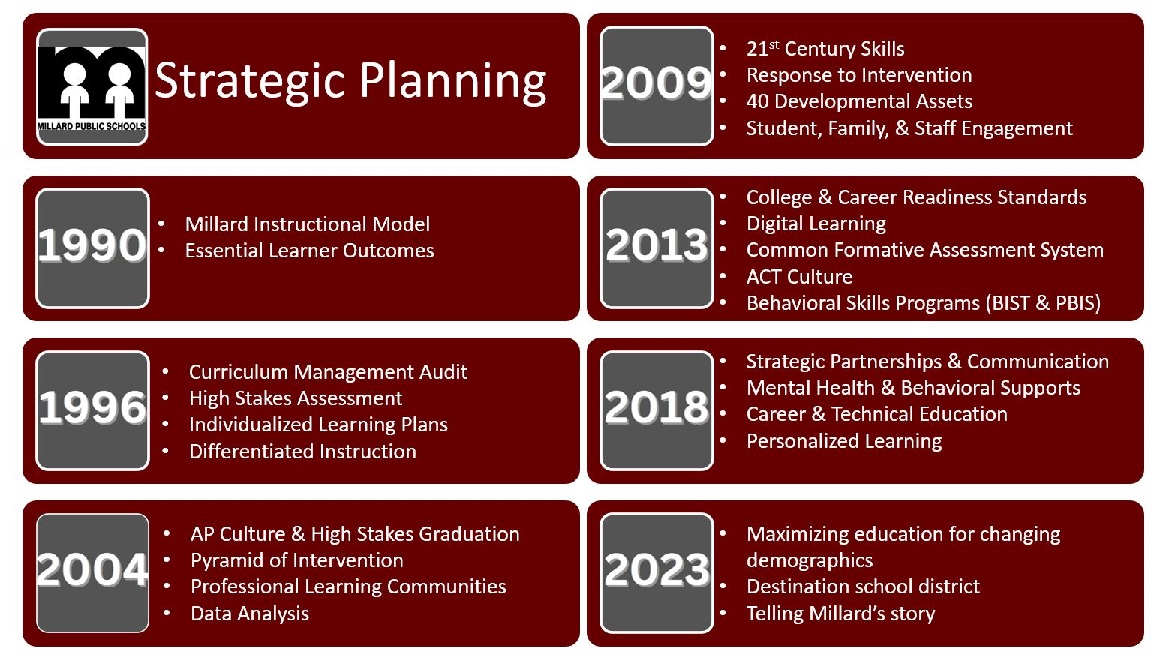 2023 Strategic Plan
The 2022-2023 Strategic Planning Team conducted its first planning session on August 1-2 2022. The team approved the plan during the second planning session on January 20, 2023.
1